Alix- The Cherry Blossom Girl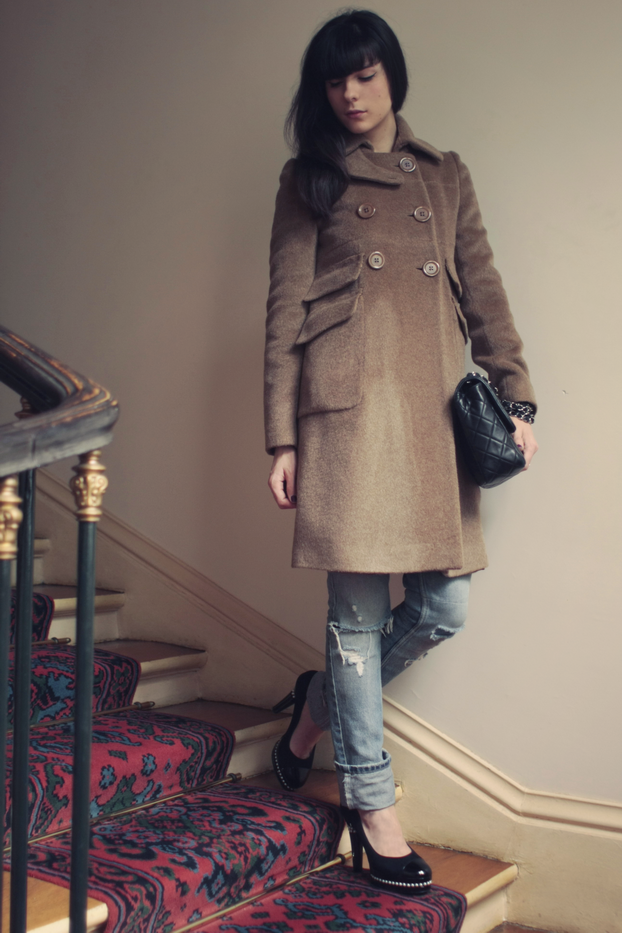 Alix- The Cherry Blossom Girl
Fransız Blogger'lar galiba favorilerim. Betty, Pandora ve Cherry Blossom Girl. Cherry Blossom Girl yani Alix, son iki gündür Dice Kayek giyiyor. Türk tasarımcılarının bir çoğunun tasarımlarının yurtdışında satışa çıktığını, tutulduğunu duyuyoruz ama gerçek hayata karıştığını görmek daha bir heyecanlandırıyor insanı. Geçtiğimiz 3 gün
Paris'te hazır giyim fuarı
varmış ve Alix fuar katılımcılarından en çok Dice Kayek'i beğendiğini söylemiş. Bir siyah elbise ve paltoyu blogunda misafir ediyor.
I guess the French Bloggers are my favorites. Betty, Pandora and Cherry Blossom Girl. Cherry Blossom Girl, Alix, wore Dice Kayek the last 2 days. I heard many things about Turkish designers' success abroad but it's more exiting to see them in real life, on street. Paris ready to wear fair was on the last 3 days and Alix wrote that she likes especially Dice Kayek among the many participating designers. She wore a black dress and a coat from them.
Dice Kayek'in Türkiye'deki en iyi işi olarak ben
Machka
'yı görüyorum. Mass Couture kategorisine koydukları
Machka
, bence kalite ve tarz olarak bu kategoriyi hak etse de, son 2 sezondur kendini tekrar ve fiyat dengesi konularında çalışması gerekiyor.
I see Machka as the best work of Dice Kayek in Turkey. Machka categorized as Mass Couture, deserves this category with it's quality and style however for the last 2 years they could improve on their pricing strategy and repetition issues.